Australia Post is a self-funded government business enterprise with both commercial and community service obligations.  In addition to its post and parcel services, it provides banking, insurance and identity services as well as selling a range of retail merchandise.
It is Australia's leading logistics and integrated services business, employing approximately 37,000 people in 2021. With 4,320 post offices, it has the nation's most extensive retail footprint.
"We believe in delivering a better future for our customers, communities, people and our own business" Susan Mizrahi, Chief Sustainability Officer, Australia Post.
In June 2020, Australia Post met its target to cut Scope 1 direct emissions (transport fuel) and Scope 2 indirect emissions (electricity) by 25% between 2010 and 2020.  It then committed to a 2025 science-based target of a 15% reduction in emissions from Scopes 1, 2 and 3 (including emissions from sub-contractors in its supply chain).
"The biggest challenge we face is driving down emissions" Susan Mizrahi, Chief Sustainability Officer, Australia Post.
Recognising the need to reduce on-site emissions, Australia Post needed to get to grips with the carbon footprint of its facilities.
It needed a way to gather and process data from multiple sources across a number of sites.
The system would have to monitor levels autonomously in real time and display information in a user-friendly way.
With multiple locations involved, it was vital to be able to identify the different sites clearly.
Australia Post needed a system that was both fully featured and easy to use, presenting data in a meaningful format to aid timely and effective decision making.
Australia Post brought in Minnovation Technologies to install smart sensors in strategic locations (selected to provide the most useful data) and create digital twins of their facilities with its powerful AlphaX platform.
The system measures a variety of data, including:
      electricity usage in KWh (with electricity meters connected to AlphaX)
      gas consumption in MJ (with gas meters connected to AlphaX)
      water usage in L (with water meters connected to AlphaX)
      solar production (with the solar power system connected to AlphaX)
      the number and size / type of vehicles on site
      gas emissions on site
      the amount and type of rubbish / waste in bins
Minnovation configured sensors to calculate carbon emissions in real time and feed data to the AlphaX digital twin.
The wealth of data available provides a far more accurate picture of each site's carbon footprint and the depth of detail makes it possible to identify areas for improvement.
The system has a high degree of accuracy (based on comparison between billing information and the real time data: +/-0.3%)
This takes the guesswork out of addressing the carbon footprint and enables Australia Post to:
      understand carbon emissions in real time
      assess the impact of individual pieces of equipment on a facility's carbon emissions
      identify poorly performing equipment and unhelpful processes
      pro-actively make adjustments to increase energy efficiency and reduce emissions.
Data is displayed on interactive dashboards that can be shared among staff members.
Reports are self-generated and sent to users to review at regular intervals.
Using IoT and AI, the system autonomously detects, evaluates and reports on the data without human intervention.  As well as generating regular reports, the system can send real time alerts in response to user-defined events, enabling Australia Post to act promptly to address issues as they arise.
The AlphaX digital twin facilitates better decision making and future planning by presenting Australia Post with an abundance of site data in a meaningful and easily understood format. Not only does it display past and current data, it also provides an environment to test and evaluate proposed changes before implementation. This allows Australia Post to prioritise the improvements that will have the most impact.
This comprehensive solution supports Australia Post in making informed, data-led decisions about present and future performance and issues.
As well as enabling Australia Post to proactively manage each site's carbon footprint, pinpoint problem areas and reduce emissions, other benefits include the ability to reveal hidden energy and cost saving opportunities, increased efficiencies and a healthy and safe workplace.
"There is no negative trade-off between sustainability and business outcomes. There are only positive outcomes on both sides," Susan Mizrahi, Chief Sustainability Officer, Australia Post, "what's important to keep in mind is that sustainability isn't an added expense. It's spending money differently."
For more information about the project, its implementation, or the potential application of similar solutions to your operations, please feel free to reach out to us. Our team would be more than happy to discuss the project's intricacies, the benefits realised, and how these modern technologies could be adapted to enhance your operational efficiency, reliability, safety, and sustainability. We look forward to hearing from you.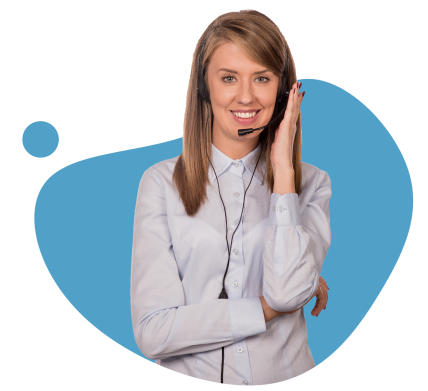 Take the first step
Get in touch with us today to start your digital transformation journey. Our team is ready to answer your questions and explore how we can help your organization thrive.