Beautiful digital twins without writing a line of code
Being able to visualise and represent physical objects in the digital world can be a challenge. It often requires a high level of technical expertise or specialists to create even a basic working model. There has to be a better way.
With Digital Twins software you can create multiple kinds of digital representations of your physical assets with just a few clicks of your mouse. 3D models, spatial views and even collections of data points can all be presented using the various tools and features of the AlphaX platform.
Uber powerful digital twin software that is also uber easy to use.
Navigate around digital representations of physical locations in 3D space.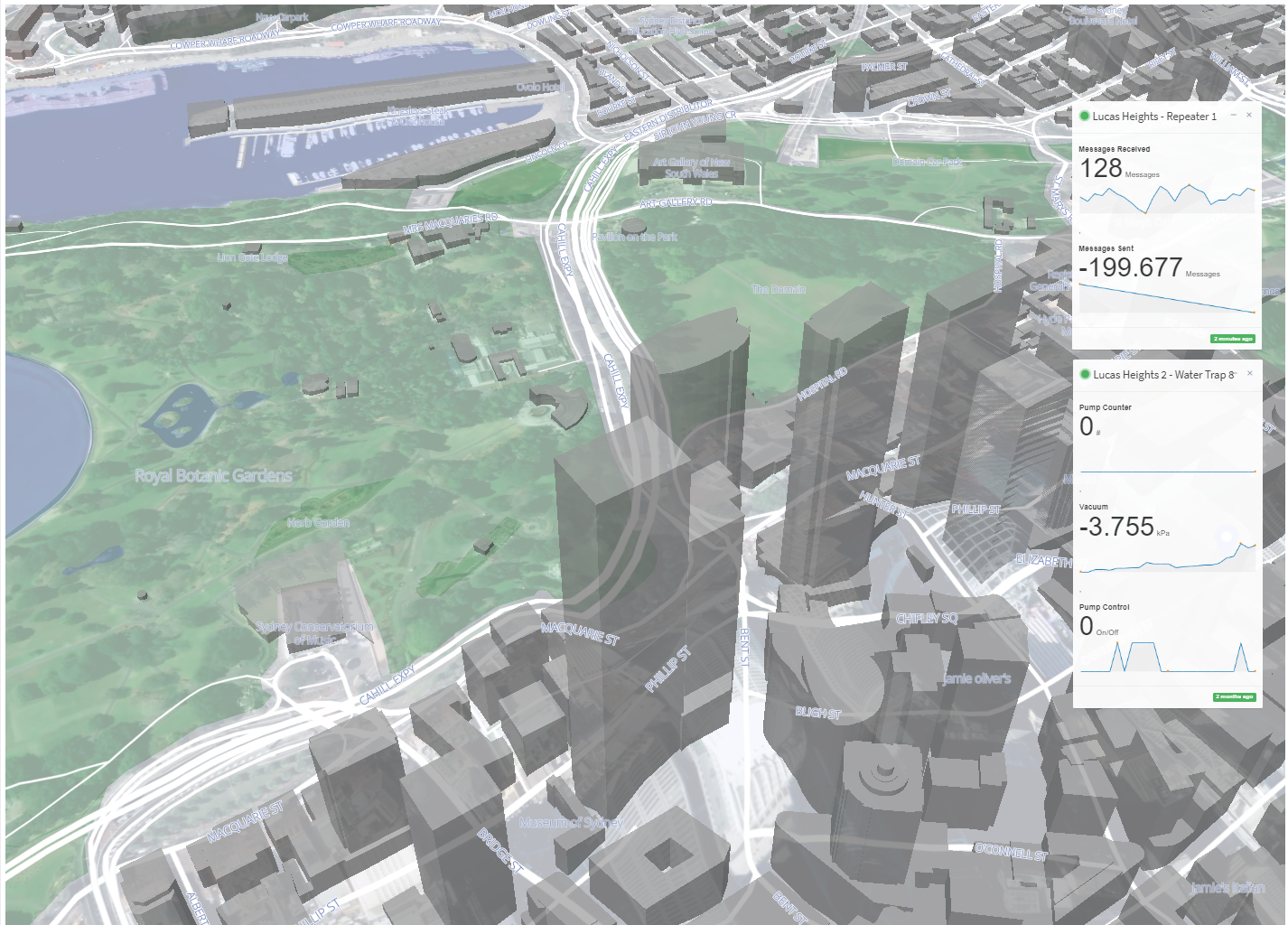 Collect data from sensors and other sources and assign to digital twins.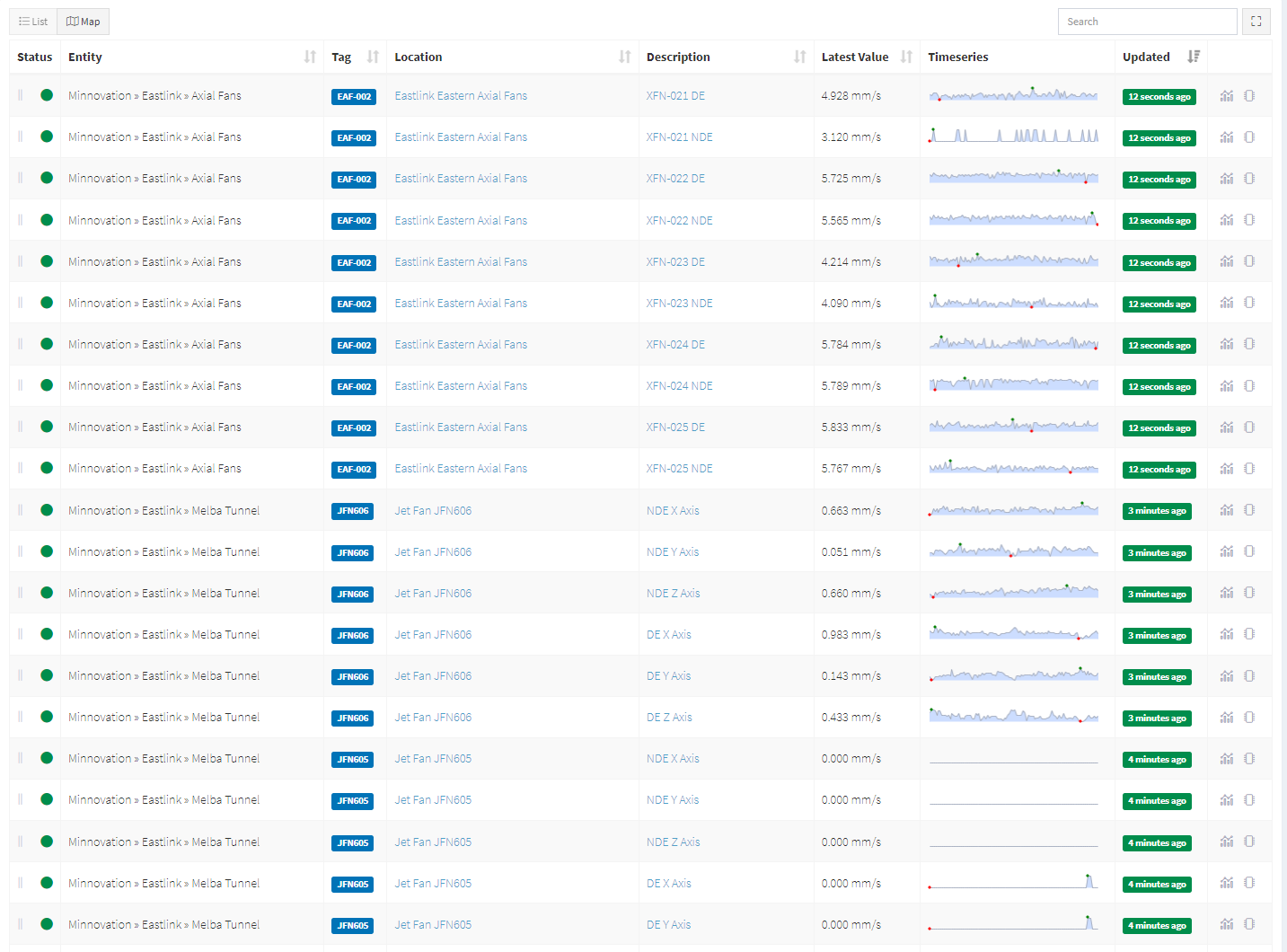 We've got your back — every step of the way.
AlphaX is already easy to use, but we are still here for you.
24/7 Customer Support
Minnovation's customer support team is ready to help you with all your technical questions, and can be reached by live chat, email, or phone depending on your support plan.
Services
Get up and running quickly with a customised onboarding plan. Then maximize results along the way with premium training, ongoing consulting, and technical services.
Education
From blog articles to in depth knowledge base, Minnovation offers no shortage of educational content to help you and your team get all of the self-help and educational content you'll ever need.
PRAISED BY INDUSTRY EXPERTS ACROSS THE GLOBE


Frequently Asked Questions
The Machine Learning module was built from the ground up as part of AlphaX's complete Industrial IoT platform, unlike a lot of software that's been cobbled together through acquisitions — all to help our customers. With AlphaX, all your machine learning tools and IoT data are in one place, so you won't have to juggle multiple solutions and waste valuable time pulling together reports. It's both really powerful and uniquely easy to use. Last but not least, you can easily sync AlphaX with hundreds of custom integrations so your operational, maintenance and management teams has all its favourite tools on one platform.
Popular features in AlphaX's machine learning software include the ability to:
Analyse Seasonal and Cyclic Operational and Condition Data
Rapid model creation with guided setup wizards
One place for all of your operational ML models
Uni and Multi-Variate Models
No problem! Minnovation and it's solution partners offer a wide range of specialised support to help you get the most out of your AlphaX implementation, advise you on the best ways to achieve your goals, and help you with as much or little as you need. They can also help you install and service your sensors connected to the AlphaX Industrial IoT platform.
Getting started with AlphaX machine learning is almost instantaneous. Provide your team with logins and they can use the built in wizards to guide them through the process of creating and applying machine learning models. Many models are pre-trained and available instantly.
For more advanced algorithms such as multiple variables and predictions, the wizards will guide you, but you may have to wait a few minutes for the model to be trained and fitted to your data before you can use them. Most of this happens in the background with minimal inputs required from users.
Machine Learning, Analytics, Alerts and Enterprise are each part of our complete Industrial IoT platform to help you make better decisions. When you use two or more modules together, your data is automatically connected within AlphaX, enabling you to easily (and powerfully) track your entire operation and help you to make better, faster and more certain decisions.
Machine Learning is one piece of AlphaX's complete Industrial IoT platform to help you make better decisions. Each product is powerful alone, but they're even better when used together.
Alarming
Never miss an important event again. Get alerted by manually set thresholds or tap into the power of AlphaX and use Machine Learning algorithms to set and adapt their alarms based on production cycles and seasonality.
Machine Learning
Powerful no-code machine learning software so team members of any teams can detect risk, make prediction without help from IT — all on one powerful, easy-to-use platform.
Analytics
With analytics you can compare data from disparate systems such as IoT, SCADA and BMS. Mark up your data and share interactive charts with colleagues, managers or even subject matter experts with a single click.