Manufacturing and other industries have long known that monitoring the vibration of their equipment is a crucial step in making decisions around maintenance and replacement. Vibration levels are a key indicator of the health of machines, however the traditional monitoring process involves manually collecting this information.
Today there is a much better way – modern monitoring technology can collect data on vibration levels remotely and in the process save you time, money and costly errors. MInnovation offers the whole suite of vibration monitoring equipment, from sensors to communication devices to software. Read on to find out more about vibration monitoring in 2019:
1. You can monitor the vibration of just about anything
This technology isn't just confined to one or two industries – there's a huge range of applications. Vibration can be monitored on equipment such as:
Fans
Buildings & bridges
Chillers
Pumps
Generators/Engines
Crushers and other mining machines
Electric motors
Workspaces & construction zones
Cars
2. But it's not just for machines!
Another application for modern vibration technology is in monitoring human comfort levels in environments such as construction zones or offshore locations. Sensing vibration in your workplace or living quarters can severely affect your quality of life and work efficiency. This is particularly important to get right, as humans are able to detect shaking at thresholds well below the level that's likely to cause damage to buildings or machinery.
3. Traditional vibration monitoring is EXPENSIVE
The costs of using onsite consultants to manually monitor vibration can be astronomical. Not only that, but it's more time-consuming and less accurate than using modern online vibration monitoring systems. Using these systems really is a no-brainer.
4. The consequences of getting it wrong can be dire
Without the powerful information that modern vibration monitoring provides, equipment and buildings are at risk of unanticipated damage or failure. This could be anything from cracking, damage to building integrity or complete (and costly!) breakdown.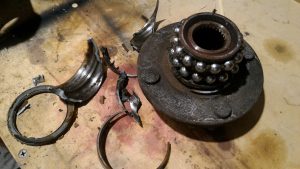 5. The real power is in prediction
Collecting your vibration data remotely is just the first piece of the puzzle. MInnovation is unique in that our technology goes one step further and actually makes meaningful predictions about the lifespan of your assets.