WaterMarc, the largest aquatic and leisure facility in Victoria's northern region, offering the best in swimming, fitness and fun. This multi-activity facility serves the Greensborough community and surrounding suburbs.
WaterMarc provides the local community with a number of different swimming options including a 50m competition standard pool, a learn to swim pool, toddler pool and hydrotherapy pool. Extensive fitness areas have also been provided including a fully equipped gymnasium and multiple fitness program rooms. Back of house facilities include change rooms, meeting rooms, a crèche and a cafe.
The facility also houses the council's offices and meeting spaces.
The $45 million dollar facility began construction in 2010 and was completed in September 2012.
The site contains 3 boilers, multiple chillers and air handling units, a cogeneration plant and a 4mW solar array. Services supplying the facility include natural gas, water, electricity and solar.
Challenge
The facility management team had an ambitious goal. They wanted to gain deeper insights into the intricate dynamics of their site and use this knowledge to optimize efficiency and slash operating costs. 
To that end, they closely examined the building management system (BMS) in order to ascertain if it was up to the task. Problematically, a detailed review made evident that pertinent data lacked granularity in some instances, raising concerns. In addition, the team discovered certain installed meters had ceased operation since initial installation. 
These unlikely obstacles required brainstorming comparatively inventive routes to extracting the essential information from discrete sources, a challenge most certainly fit for experienced professionals such as those helming facility management.
Solution
After a competitive bidding process, Minnovation was appointed to implement a wireless, cloud based metering system for the facility.
There are 9 broad components to the project.
Establish a LoRa WAN data collection system that takes data from meters and sends data to the cloud. Data to be transmitted through council's private LoRaWAN Network at WaterMarc

Using existing metering, and adding additional metering if/as needed, ensure that WaterMarc's gross electricity consumption can be accurately measured and tracked.

Collect data from existing electricity meters

Install additional electricity meters

Install thermal meters

Ensure meters are accurately measuring energy use, and data is reliably and accurately 

being transferred to the cloud based system.

Build virtual meters on the cloud based system

Develop reports that enable energy and carbon reporting for the whole site, and reports and 

trends that are useful for energy management and electrification of the site.

Provide documentation and train council staff, Belgravia leisure staff, council contractor and others as nominated by council in use of the system.
The existing electrical meters were connected using wireless RS485 adapters to the system and set to monitor energy usage across multiple areas of the facility. This usage included various spaces ranging from office and ammenities, cafes, and receptions areas to complex areas requiring temperature control, such as gymnasiums and other important parts of the building. 
New meters were installed on key circuits throughout the facility that did not have existing metering in place. These two were fitted with wireless adapters that transferrred their information to the cloud. Less critical areas had current transformers fitted to their circuits and the data was transferred wirelessly to the cloud platform.
These meters recorded information on how much energy was required by each area ensuring accuracy and an up to date breakdown of the facility's energy needs. The monitored readings supplied managers with knowledge on which areas are consuming the most energy, depicting costs directly rectified to wants or needs for that particular space.
To accurately measure the site's gas consumption, two meters were employed. The primary flow meter registered natural gas entering the facility, while a high precision meter captured the volumes of gas that feed the boilers. These flow meters had wireless adapters fitted and transmitted to the cloud platform.
Monitoring water flows and temperatures throughout the facility are essential to managing the thermal efficiency of the swimming pools. Thermal energy meters were installed on each of the critical systems measuring flows to and from, and the amount of energy lost to the system. This gave managers a real time view of the efficiency of the plant operation in all conditions.
These meters were also fitted with wireless adapters for communication.
The site features an extensive local storage capacity, as well as a server to facilitate data collection even in the event of internet outage. Care has been taken to ensure secure and reliable network access, with the inclusion of three redundant gateway ports. These provide peace of mind that our clients' critical business processes are not hampered by disconnects from the global web. Additionally, one gateway is set to run constant diagnostics and cleanups to maximize performance.
The team designed a system of interconnected reports and dashboards. This give users quick, convenient access to data. Automated alerts notify management should any metrics fall waver outside their expected or predicted values. Reports are generated automatically, saving time and hassle. What's more, they go directly to the facility management teams' inboxes and phones. With this in place, chances of missed alerts have been greatly reduced. This provides them with the most up to date information quickly and accurately.
Outcome
By making the system wireless, the overall project cost was reduced by 30-60% when compared with a traditional BMS or metering system. That represents a significant saving.
In the first months after completing the project, council sustainability teams have identified a variety of potential for low-hanging opportunities in terms of energy reduction. According to the figures identified so far, these reductions amount to over 120,000kWh – which is hugely significant from both environmental and economic standpoints. The team are feeling truly reassured that with their hard work in assessing options and allocation of necessary resources, many more successful initiatives to reduce energy output can be put into practice one at a time in the same way.
By building the system in the AlphaX cloud platform, a number of possibilities opened up. This data hub was now able to link with other council projects, such as smart parking, waste collection, lighting and pedestrian monitoring initiatives. Additionally, it could also collect feedback from environmental monitoring fronts. This connection enabled increased visibility as the entire council could now get a comprehensive overview of specific developments.
Council now have a powerful new resource in their portfolio analysis arsenal: the ability to benchmark the performance of this building against others connected in the system. With this innovative feature, councilmembers can access key insights quickly and take meaningful action. Now they have full clarity at their disposal when managing multiple investments across portfolios—loss prevention, optimized labor practices, and more are all possible when gathering data from multiple buildings with efficient precision.
The project was successfully completed in a three month sprint. However, there was one exception: one of the components needed for it – a gas meter – had its availability postponed in light of the COVID situation. The unpredictable circumstances made procuring that specific item challenging; despite this, Minnovation managed to adhere to budget.
For more information about the project, its implementation, or the potential application of similar solutions to your operations, please feel free to reach out to us. Our team would be more than happy to discuss the project's intricacies, the benefits realised, and how these modern technologies could be adapted to enhance your operational efficiency, reliability, safety, and sustainability. We look forward to hearing from you.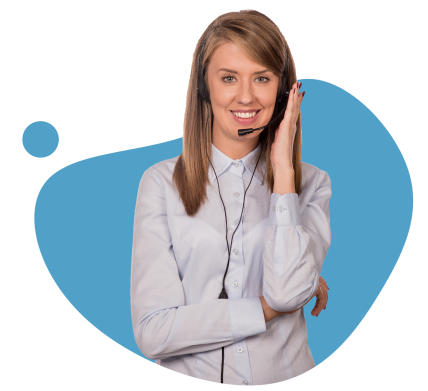 Take the first step
Get in touch with us today to start your digital transformation journey. Our team is ready to answer your questions and explore how we can help your organization thrive.