In this case study, we'll explore the benefits of aggregating data across Mildura, Buloke, Gannawarra and Swan Hill councils. By leveraging the power of AlphaX Cloud — an Internet of Things platform — they are able to collect real-time data from smart City sensors, which is then analysed to inform more effective decision making. This data aggregation provides a number of benefits including improved data gathering and analysis capabilities, automated system-wide alerts for potential issues, reduced risk of outages or downtime, and better cost control for long-term sustainability.
Problem
While data sharing between councils can provide numerous benefits, there are also a number of challenges that must be taken into consideration. These include: data security and privacy concerns, technical compatibility issues, and the need for improved governance structures to facilitate collaboration across organisations.
Governance structures are essential for effective data sharing. These must reflect the organisational and legal context, policy priorities and information management needs of each council. In order to ensure that all involved parties share the same understanding of data requirements, policies and protocols, it is important to establish a framework that outlines roles, responsibilities and expectations. This should also include appropriate techniques for monitoring performance and managing disputes. Additionally, it may be beneficial to have an independent third-party organisation involved in reviewing processes to ensure compliance with standards and regulations.
Solution
Minnovation Technologies used the AlphaX platform to help Mildura, Buloke, Gannawarra and Swan Hill councils provide governance and structure their data into a hierarchical system based on both geographical location and data source. This has provided many benefits such as improved visibility across different geographical areas, greater efficiency in retrieving specific information, consistency in the way data is handled and monitored by each council, and easy aggregation of similar data points from multiple sources.
AlphaX makes these advantages possible by allowing councils to quickly identify discrepancies between multiple sources and resolve them without any complications. Furthermore, it helps make sure that all relevant records are up-to-date and easily accessible for processing or analysis as needed.
Access controls to the data are governed by a data/service and feature set matrix. Access is granted to the user based on their function within the organisation which sets the data they can access. They are then given access to different feature sets which align with their role within the organisation. In this way, very granular access can be granted within the entire dataset. This eliminates data overload for users and allows them easy access to data important to them.
Outcome
The aggregated data provides many advantages, making it easier and faster to identify trends, find and manage defects and simplify long-term planning. By integrating information from multiple councils, decision-makers have been able to compare the performance of different municipalities more easily and spot any disparities in access to resources or services.
This kind of insight allows the councils to devise targeted interventions that are tailored towards specific population groups or geographical areas. Furthermore, by combining data sets from different councils, teams have gained a more comprehensive view of issues and opportunities. This has helped them produce more accurate predictions on future developments, informing policy-making decisions at both a local and aggregated scale.
In addition to these benefits, aggregating data across councils also helps improve accountability as well as save time, cost and effort in processing large amounts of information.
Press Release for Project: https://www.mildura.vic.gov.au/Latest-News/Mallee-councils-trial-Internet-of-Things-to-become-Smart-Cities
For more information about the project, its implementation, or the potential application of similar solutions to your operations, please feel free to reach out to us. Our team would be more than happy to discuss the project's intricacies, the benefits realised, and how these modern technologies could be adapted to enhance your operational efficiency, reliability, safety, and sustainability. We look forward to hearing from you.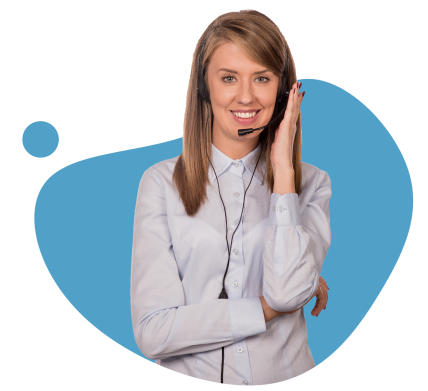 Take the first step
Get in touch with us today to start your digital transformation journey. Our team is ready to answer your questions and explore how we can help your organization thrive.