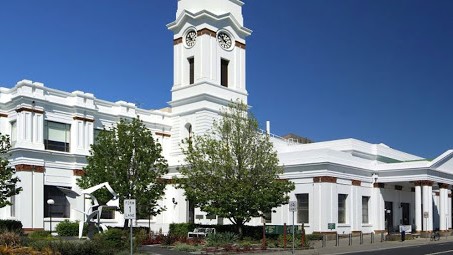 The City of Glen Eira is a local government area in Victoria, Australia. It is located in the south-eastern suburbs of Melbourne. It has an area of 39 square kilometers (15.06 sq mi) and has an estimated population of 153,858. It's major landmarks are the Caulfield Racing Club and the Monash University, Caufield Campus.
The City of Glen Eira had installed several new asset types including drinking fountains that required LoRaWAN coverage to transmit data on their usage. The council partnered with Minnovation to startegically cover the location where these assets were installed with TTN (The Things Network) coverage. TTN, the freely available wireless data network.
In total 3 AlphaX TTN gateway devices cover the Glen Eira region, with 2 initial location chosen on the Glen Eira Town Hall with the other locations chosen to provide general coverage to the wider community. The gateway devices are completely self-powered and standalone, removing the reliance for external services. The self contained Gateways are solar powered and have 4G cellular backhaul and operate on the ISM 915MHz frequency.
The gateways are fully compliant with the TTN protocol each having 8 full channels of up and downlink transmission. Transmission is enhanced by a +12 dBi long range antenna providing up to 5-10 Km (1-2.5km in Dense Urban Environments) communication range in each direction.
The council monitors the network using the AlphaX Cloud platform. Details are aggregated in the AlphaX cloud platform and shared to appropriate council staff. The data is also forwarded to the council data lake in the Azure environment for additional data analysis at any stage in the future. The council is able to set up alerts and real-time alarms in the event of a network outage or similar issue.
[download_after_email id="35960″]