Bunjil Place is an innovative 24,000m2 modern multipurpose council facility located in the City of Casey, Australia. It is home to the council offices and customer service desk as well being a cultural hub for the community with a gallery, studio, library, theater, cafe, outdoor plaza, function centre and meeting rooms.
The City of Casey wanted to improve its understanding of how the community uses the facilities at Bunjil Place, so that it could better respond to community needs and enhance the visitor experience.
It was important to be able to analyse visitor traffic to learn more about the visitor journey as well as being able to identify the busiest times and locations throughout the facility.
Bunjil Place already had a visitor monitoring solution which had become obsolete so the council decided to investigate modern solutions that could achieve their requirements.
Sumeet Nagpal, Smart City Project Manager City of Casey explained, "we were looking for a solution that could provide real-time accuracy, one which genuinely counted people without relying on pre-requisites such as visitors having a mobile phone in their pocket."
The system also needed to accurately identify individuals in a number of different environments and situations.
Minnovation offered their AlphaX pedestrian monitoring solution, optimised to the different site locations, to maximise accuracy in a cost-effective way. They identified areas of high priority, medium priority and low priority and deployed technologies that balanced to meet the accuracy and budgetary requirements in each location.
For high priority areas such as the cafe, the foyer, the outdoor plaza and the customer service area, Minnovation installed X-Vision™ object detection cameras that use AI to detect and track people in crowded locations. These provide visitor count and dwell time data and have an accuracy of 95 – 98%.  Capable of differentiating between and tracking people, vehicles, animals and objects, the cameras can also screen for dangerous items and security risks.
In medium and low priority areas, Minnovation fitted 3D Vision sensors. With accuracy of over 90%, these people counters provide a wealth of data on visitor behavior and numbers as well as differentiating between adults and children.
Minnovation also provided the AlphaX Cloud data platform to collate data and manage all the sensors, customised to the Council's requirements.
"In terms of engaging with the solution they have delivered, it's very, very easy," Sumeet Nagpal, Smart City Project Manager City of Casey
Despite the additional challenges presented by the COVID-19 pandemic, the City of Casey and Minnovation worked together to move the project forward.
"Collaboration is the key to the success of this project. It's good to work with Minnovation, they are very transparent with very clear communication. If we have queries, we just pick up the phone – it's more efficient and saves time. I'm the sort of person who wants to resolve things there and then." Sumeet Nagpal, Smart City Project Manager City of Casey
With a system providing accurate data on visitor behaviour, the City of Casey has a more complete view of the customer experience and can optimise operations to improve customer satisfaction. 
As well as being able to respond to visitors' use of Bunjil Place, the City of Casey can utilise the data to anticipate future needs, taking the guesswork out of planning.
Data-led decision making enables the council to improve resource management and ensure the right levels of services – for example, by increasing staffing levels, seating availability and queue management at the busiest times, or by enabling better planning of events (e.g. avoiding predicted busy times and locations).
"There are a lot of social benefits of this, we can improve the customer experience, the community experience in Bunjil Place," Sumeet Nagpal, Smart City Project Manager City of Casey
Visitor data also enhances asset intelligence, and the resultant asset optimisation brings cost savings and efficiency benefits.
Assets in high volume areas require maintenance and replacement at a higher frequency than less-utilised examples. For example, understanding how many people have crossed a particular carpet helps to plan the replacement frequency, and when combined with busiest times and seasons, makes planning the replacement an easy task.  
Replacing an item too soon can result in unnecessary costs and downtime, while leaving it too late can lead to asset failure with potentially higher costs, unplanned downtime, and danger.
Usage data provides insights into asset depreciation, ensuring that assets are replaced at the appropriate time according to their real world use rather than an arbitrary timescale. Resources can be monitored to ensure optimal utilisation. 
"The data will help the City of Casey team to understand the depreciation of assets within targeted spaces," confirmed Sumeet Nagpal, Smart City Project Manager City of Casey, "for example, spaces with more visitors and frequent use need assets like air conditioners to be serviced more frequently than others. In this way we are extending the life of our assets."
The combination of improved customer satisfaction, resource management and asset intelligence is a win-win for the City of Casey.
"If we are able to optimise a single resource, we can reach break even. If it can be two, you can say it's a profit for our community," explained Sumeet Nagpal, Smart City Project Manager City of Casey, "there's a huge number of smart city use cases, or never ending use cases I would say.
The City of Casey is one of Australia's fastest growing local government areas, home to around 370,000 residents (in 2021) from 150 cultural backgrounds with a projected population of over 500,000 by 2040. It covers over 396 square kilometres and includes both urban and rural spaces as well as a stretch of coastline to the South.
The City of Casey is committed to becoming a smart city integrating technology and innovative practices to support its community's needs and improve the lives and opportunities of its citizens.
For more information about the project, its implementation, or the potential application of similar solutions to your operations, please feel free to reach out to us. Our team would be more than happy to discuss the project's intricacies, the benefits realised, and how these modern technologies could be adapted to enhance your operational efficiency, reliability, safety, and sustainability. We look forward to hearing from you.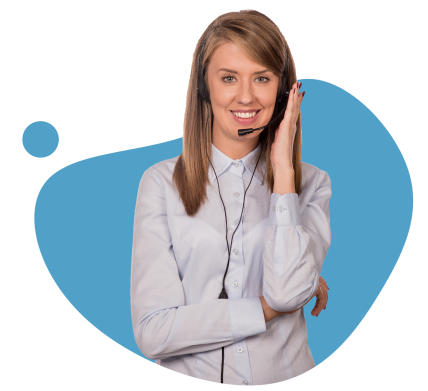 Take the first step
Get in touch with us today to start your digital transformation journey. Our team is ready to answer your questions and explore how we can help your organization thrive.