For the City of Stonnington, Minnovation implemented advanced video analytics technology to help make the process of analysing traffic, pedestrian and safety easier. Through 24/7 video capture and analysis, the City of Stonnington is able to analyse traffic patterns and identify potential safety risks. This AI-powered system also allows for greater automation, capturing data with minimal human input at all times.
The City of Stonnington is a local government area located within the metropolitan area of Melbourne, Australia. It comprises the inner south-eastern suburbs, between 3 and 13 km, from the Melbourne CBD. The city covers an area of 25.7 km². Wikipedia
Chapel Street is an iconic street in the City of Stonington, running along the inner suburbs of South Yarra, Prahran, Windsor, St Kilda and St Kilda East. is famous for fashion, food, coffee, bars, vintage stores, Prahran market, art galleries and street art as well as creative culture, history and architecture
The city experienced significant changes in transportation and foot traffic patterns during COVID19 lockdowns.
Problem:
Chapel street is a very busy shopping and dining district, with millions of users every year enjoying the shopping, food, coffee and bars in the area.
Traffic volumes change throughout times of the day and seasons of the year.
Challenges in the area include shared use, with cyclists using the roadway alongside motor vehicles, trucks, bus routes and even a tram line.
The city was keen to understand the usage of this strip at all times of the day. Specifically the requirements were to understand:
Classification and counts of Vehicles, Trucks, Trams and Buses
Understand the numbers of Pedestrians using the sidewalk
Understand the number of cyclists using the shared roadway
Detect speeds of Vehicles and Cyclists
Detect Cyclists using the footpaths (Safety)
Quantify the number of mobility devices in the zones.
Solution:
The initial project deployed 8x AlphaX Vision cameras at strategic locations along the Chapel Street shopping mall.
The AlphaX Vision cameras were fitted with NVIDIA edge processing capability and configured to operate in a hybrid (edge to cloud) mode. In this way, all personal identifiable information was stripped form the video footage before data is transferred to the cloud.
Public Parking signs were leveraged for mounting of the hardware.
Alphax Cloud made it easy to monitor and report on video analytics data collected through camera hardware. It has the capability to process and analyse large amounts of data in an efficient manner, so that insights can be derived from the footage quickly and accurately. With Alphax Cloud, users can create powerful dashboards that display real-time visuals of data from various object classifications. They can also compare vehicle counts at multiple locations along a street or mall strip. Furthermore, by leveraging edge processing, all personalized identifiable information is stripped from the footage before transferral to the cloud. All these features make AlphaX Cloud a great choice for visualising and reporting on the data collected from the project.
In addition object classifications each have their own dashboard to compare, for example, vehicle counts at all locations along the Chapel Street strip.
Outcome:
The AlphaX Vision system has simplified the way that the City can collect and use traffic data. Planners have access to rich data sets for making decisions.
Previously, the methods for collecting data was to employ consultants to perform manual counting of a single object class per survey or deploy on-road counters that. These methods are expensive and accuracy varies depending on the densities of traffic.
Saving have been realised because these consultants are no longer needed to provide the required data as well as the improved insights that 24/7 monitoring provides.
Accuracy of the system.
The system has been verified with manual counts:
| | | | | |
| --- | --- | --- | --- | --- |
| | Location 1 | Location 4 | Location 2 | Location 8 |
| Camera Count | 32 (17/15) | 36 (22/24) | 38 (24/15) | 290 |
| Manaul Count | 31 (16/15) | 38 (22/26) | 39 (23/15) | 301 |
| Accuracy | 96.8% | 94.6% | 97.4% | 96.2% |
The city has committed to expanding the AlphaX Vision network to an additional 8 locations in 2022/23. Minnovation is working with partner organisation's to deliver the solution.
AlphaX Video analytics system provide an array of benefits for traffic planners. Firstly, they can monitor and adjust flow levels based on the immediately available data. This allows them to optimise traffic patterns in almost real-time, thereby reducing congestion and improving safety. Furthermore, the video analytics system can be used to identify trouble spots within specific areas. This information can then be used to redesign roads and paths for improved efficiency and safety. Moreover, by using data gathered from multiple camera feeds, planners can create 3D models of the street environment, helping them better plan for future changes or expansions.
For more information about the project, its implementation, or the potential application of similar solutions to your operations, please feel free to reach out to us. Our team would be more than happy to discuss the project's intricacies, the benefits realised, and how these modern technologies could be adapted to enhance your operational efficiency, reliability, safety, and sustainability. We look forward to hearing from you.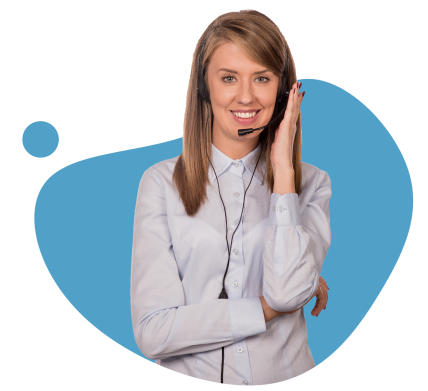 Take the first step
Get in touch with us today to start your digital transformation journey. Our team is ready to answer your questions and explore how we can help your organization thrive.