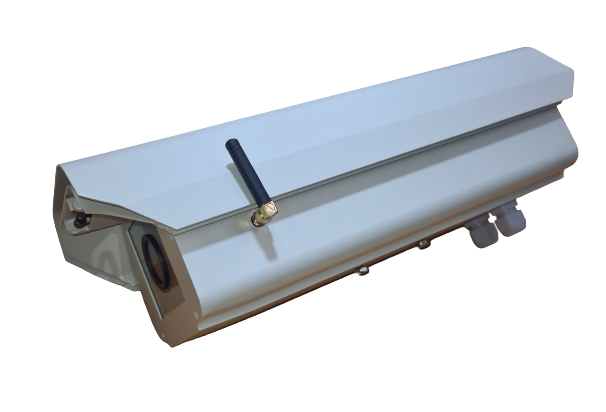 Packed with *NEW*
Features for V2
Tip Lid – Access to programmable interface
Internal Battery – 40Ah for days of operation
Internal Heating & Cooling & Anti Fog Design
Upgraded LED – Now See Further at Night
X-Vision™ machine vision platform is our most amazing device yet, purposely built for real time image recognition and machine learning applications. This may include people counting, vehicle and object detection, monitoring manufacturing defects and security/safety. The system has onboard algorithms for processing data at the "edge" or can be switched to remote for server side processing in advanced applications.
Technical Specifications
The X-Vision ORC is suitable for all conditions thanks to stainless steel housing with IP65 rating and measures only 14.5×34cm small. It can communicate on multiple networks including LoRaWAN and is solar ready for outdoor operation.
Overview

IP65 rated waterproof casing
Steel Weather Proof construction
Size: Square/Oval 330mm (L) x 145mm (D)
Camera Details

HD 2592×1944 Pixel Resolution
Up to 50FPS
M12 Interchangeable Lens
6x IR Lights for Nighttime operation
Algorithms

Google Tensorflow
Frame Differencing, Color Tracking, Marker Tracking, Face Detection, Person Detection, QR and Barcode Detection, Shape Detection, Image Capture and Video Forwarding.
CPU & Memory

Xtensa® dual-core 32–bit LX6 microprocessor(s)
Micro-Python Operating System
RAM: 4MB
External flash: 8MB
Connectivity

Bluetooth
WiFI
LoRaWAN
LTE CAT-M1/NB-IoT (Optional)
How our customers use X-Vision
Australia Post is a self-funded government business enterprise with both commercial and community service obligations.  In addition to its post and parcel services, it provides banking, insurance and identity [...]
The City of Banyule is a local government area in the North Eastern suburbs of Melbourne, Victoria. It covers an area of 62.51 square kilometres, with a population of [...]
Australia Post, formally the Australian Postal Corporation, is the government business enterprise that provides postal services in Australia. The head office of Australia Post is located in Bourke Street, [...]