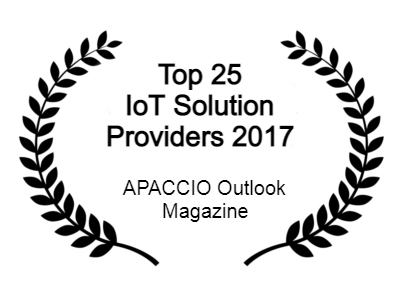 M innovation has been named in the current edition of APAC CIO Outlook as a "Top 25 IoT Solution Providers of 2017" citing AlphaX as the most advanced IoT engine ever imagined.
This listing sees M innovation featured alongside some of the most prominent names in the industrial IoT sector including Sigfox, Schnieder Electric and Cisco.
Click here for Interactive Magazine – M innovation is featured on pages 56-57
A spokesperson from APAC CIO Outlook states "The current edition of APAC CIO Outlook presents "Top 25 IoT Solution Providers of 2017" that are helping businesses adopt the IoT technology trends. The organizations featured are some of the most prominent ones in the industry, chosen on the basis of their comprehensive range of offerings, infusing cost-effectiveness and inducing operational efficiency. The aim of this proposed list is to help SMEs and corporations find a befitting IoT solution provider that helps to devise sensor-driven strategies and to achieve desired business outcomes."
APAC CIO Outlook believes that features such as the AlphaX status at a glance and satellite overview makes the technology suite standout and provide unparalleled benefits and time saving for end users.
The low cost, rapid deployment suite is powered by M innovation's proprietary AlphaX Asset Integrity (AI) engine and embedded into every product including the MHM industrial IoT range, the Eco-Safe OHS&E devices and the CompONE analytical and data science services.
Contact us for an on-site demo and the opportunity to show you how the AlphaX range can save you time and money.