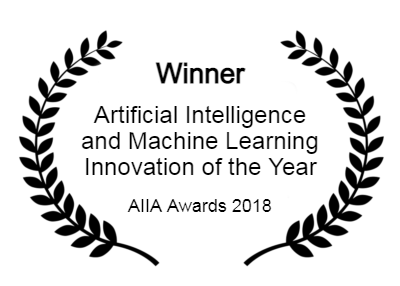 M innovation and the City of Casey have won a major category award at the 2018 Victorian iAwards for the "Asset Genie" – an ambitious program to digitise and transform local government services.
The joint nomination was awarded the Artificial Intelligence or Machine Learning Innovation of the Year at the state awards ceremony of Australia's longest-running innovation recognition program. The Melbourne-developed smart cities solution tied with Deakin University's Genie – an artificial intelligence-enabled, personalised digital assistant for students.
The annual awards, run by the Australian Information Industry Association, recognise and reward excellence in Australian innovation that has the potential to create positive change for the community.
M innovation developed the Asset Genie for the City of Casey, Victoria's most populous municipality. It provides a human centred, agile and iterative approach to digitising local government services.
The system's algorithms will forecast the impact of policy and funding changes on Casey's 400,000-plus assets for the next 50 years and beyond.
This Smart Cities solution for Melbourne's south-eastern growth corridor will result in millions of dollars in savings and performance improvements each year.
The council approached M innovation to develop the system in response to rate capping – one of local government's biggest challenges. One of their main goals was to be able to predict events before they occur. For example, avoiding outlaying significant amounts to repair a major roadway or leaking roof.
This pro-active and planned approach has the capacity to slash costs up to 7x (700%).
One of the Asset Genie's major achievements is forecast work-order costs dropping from ~$1500 to about $350 when applied to general building maintenance allocations.
This maintenance and capital expenditure reduction enables Casey to allocate resources to other services such as city beautification and improved recreation facilities.
Melbourne Smart Cities Solution is Opening Doors
The 2018 Victorian iAwards win unlocks many opportunities for M innovation.
Together with the City of Casey, M innovation will go on to represent Victoria at the iAwards National Finalists Judging in Melbourne on 28-29 August 2018, the pinnacle event in the iAwards calendar which showcases the inspiring achievements of home-grown innovators.
The finalists will pitch their innovations live to a panel of industry-leading judges, who will select the winners and merit recipients for each category. The judges include C-level executives, entrepreneurs and capital raisers, commercialisation and productisation experts, academics, and technology-subject-matter experts.
In addition, all finalists compete at PitchFest2018 where they pitch their projects to a panel and live audience. The event throws down the gauntlet for future creative thinking, and motivates others to amplify innovation in their business.
The awards will be presented at the National iAwards Gala Dinner at the Melbourne Convention and Exhibition Centre on 30 August 2018.
Future opportunities include the chance to progress to the Asia Pacific ICT Alliance (APICTA) Awards in Guangzhou, China, from 9 to 13 October 2018.
Smart Cities Solutions for Melbourne and Beyond
To discuss smart cities solutions for your local government area or organisation, contact us today.