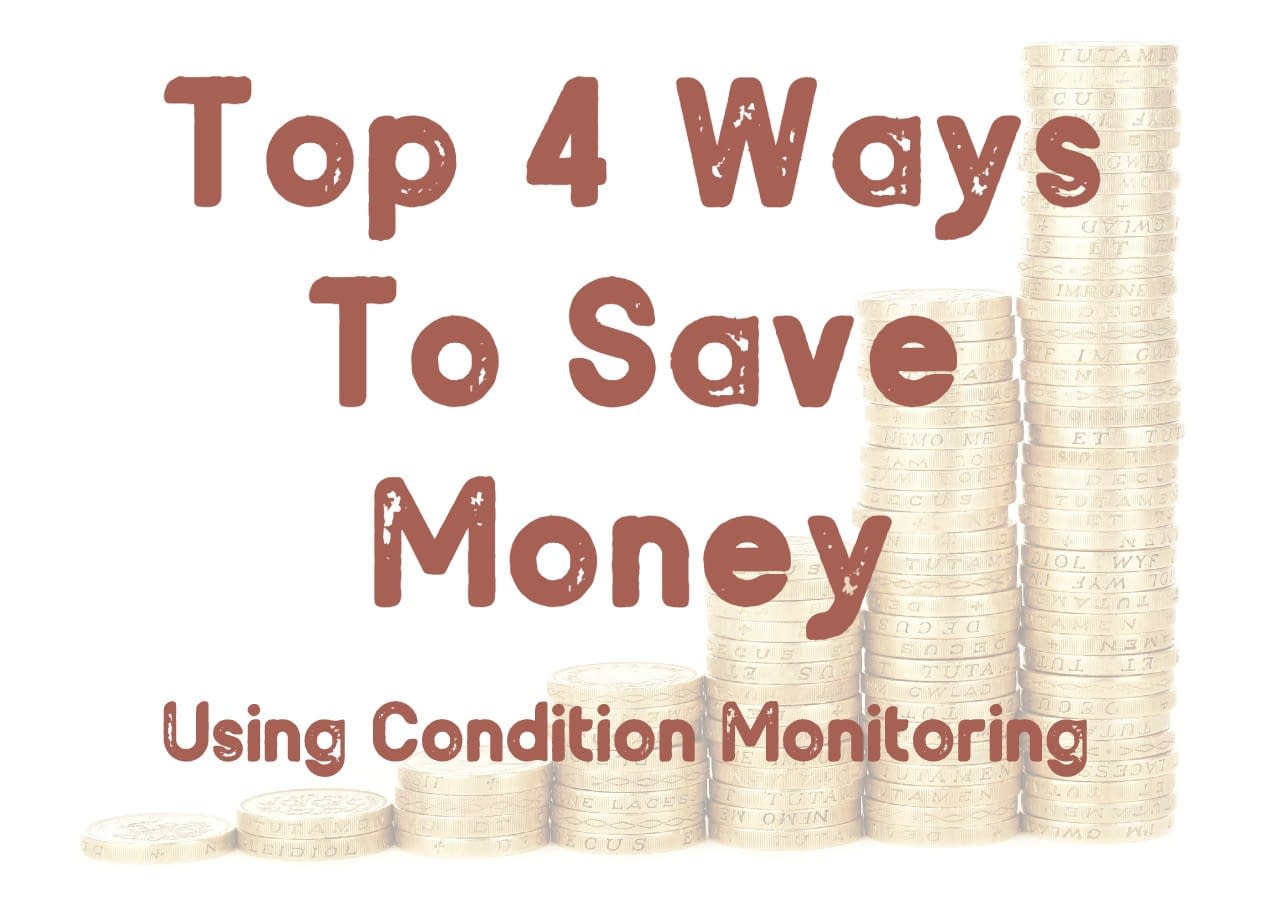 Condition monitoring is a process employed in the asset performance management industry for improving machine health. This is done by monitoring the condition of assets and plants for changes in vibration, pressure, temperature, noise, oil or another measurable operational characteristic. This type of monitoring is a predictive measure aimed at identifying potential faults and attending to them before the problem escalates. Here we will discuss condition monitoring cost saving methods for industries.
One of the major advantages of monitoring machine health is that it saves time that would otherwise be spent on addressing a major mechanical failure. Consequently, the goal is to cut down on expenses on running and maintaining your assets.
Unfortunately, this brilliant solution to machine health doesn't go without its own difficulties. With Separate systems and multiple vendors, monitoring the health of all the assets in your enterprise can be a daunting task. Additionally, it can be but can be quite expensive too.
However, by using a centralized cloud-based monitoring system, you can conveniently manage and monitor the health of all your machinery while saving costs in various ways. Here are some of the ways a Total condition monitoring system can help you save operation and maintenance costs.
A centralized system
A cloud-based condition monitoring system offers a centralized platform which allows you to collect and monitor data across various systems and assets. This creates a complete and unified monitoring system that collects valuable data needed to improve the utilization of resources and assets rather than a separate system for each unit. This eliminates the frustration typically associated with using separate monitoring systems to manage your machinery.
Additionally, a centralized system will also make it possible to compare and evaluate the performance of machines by making all the data you need available in just a single click. By integrating data and streamlining information this way you can cut costs drastically.
Real-time online monitoring
An effective condition monitoring system oversees various equipment units and captures real-time data about their condition and performance into a centralized platform. The system monitors and carries out tests like real-time vibration analysis, pump performance monitoring and motor current analysis and pool data into a unified monitoring system. Sensors are connected to each of these units which are then linked to powerful software backed by machine learning algorithms. All of these is done wirelessly meaning costs is cut drastically.
Using this data along with the machine learning algorithms, the online system is able to provide useful analytical insights about machine health. Access to real-time data also helps in better decision making and can potentially help in bringing down maintenance costs as well. Another advantage of having a real-time monitoring system is that it is capable of notifying owners of errors in asset condition immediately.
Alerts and reports
Risk or fault evaluation and management are the most important aspects of Machine health. Not only does monitoring your machinery for risks and faults improve the efficiency of your system, but it can also help you save costs by efficiently predicting possible damage. This way the necessary repairs can be put in place before the damage becomes too expensive to manage.
Your condition system will generate reports in just a single click and alert you on possibly faulty equipment to prevent further damage.  The system also calculates the asset life and gives a prediction on the best time to replace the asset. This saves users essential cost and time.
Reduces unplanned downtime
With condition monitoring, performance issues are detected and diagnosed early. This way proper planning and repair is executed before the asset can breakdown. This prevents unplanned downtime which can lead to astronomical losses in profits. According to Dynamic Technologies, hardware failures cause 45% of total unplanned downtime.