Total Condition Monitoring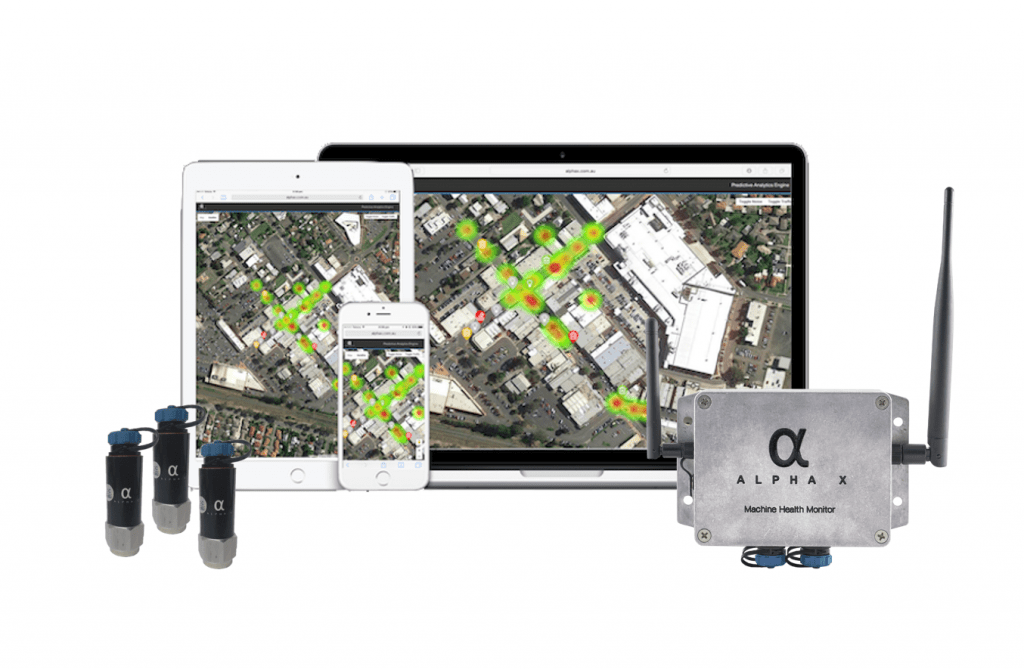 AlphaX Machine Health System
AlphaX Machine Health is an online condition monitoring system for managing performance and reliability across a variety of assets classes and systems. By combining live streams of your assets, plant, and even entire enterprise, AlphaX intelligently creates a digital twin of your operations which empowers real-time predictions of asset health and condition status, early warnings of potential failures, and highlights increased areas of risk.
Benefits of AlphaX Machine Health
Reduction in EH&S incidents
Increase in Equipment Availability
Online Vibration Analysis
Monitor vibrations using X1 Sensors
AlphaX Vibration Analysis will intelligently detect and report conditions such as bearing fatigue, misalignment, looseness, and unbalance in real time. Systems include quick mount X1 vibration sensors with auto calibration and automated fault diagnostics powered by powerful Machine Learning algorithms.
Pump Performance Monitoring
Tracking performance with the power of AI
Monitor centrifugal pump or fan performance. Self calibrating pressure sensors will monitor and track performance of your centrifugal equipment and detect faults such as cavitation and wear. Machine learning and AI will calculate the estimated life of the asset and provide analytics and reporting.
Automated monitoring of current and faults
Detect faults in induction motors. Online sensors will monitor the signature of your motor current and detect faults with winding, rotor and stator and other electrical disturbances. Algorithms will predict the life and determine the optimum time to replace your induction motors saving both downtime and money.
MORE FEATURES
Do Even More With AlphaX
Machine Health FAQ's
We get that! That's why we offer full SLA agreements with all purchases offering 99.9% uptime or greater, have a 24/7 support hotline and dedicated staff who are fanatical about support. If you want to learn more drop us a line, we are here to help.